product name:
A3N Thermodynamic Steam Trap, Japan TLVA3N Thermodynamic Steam Trap
Product number:
A3N

Consulting Tel: 021-31007789

Fax: 021-57470352

Click to enlarge
product description
A3NAF3N thermodynamic steam trap , A3N thermodynamic steam trap, Japan TLVA3N thermodynamic steam trap, A3N steam trap, TLVA3N thermodynamic steam trap
A3N_AF3N.pdf
Thermodynamic disc steam trap with thermostatic air exhaust device
Features <BR> Steam jacketed traps have a long service life and are suitable for steam mains, heat tracing and coil heat exchange equipment.
1. Valve internals can be replaced online.
2. Steam jacket reduces valve action when no load.
3. Bimetal ring type thermostatic air exhaust device ensures fast start.
4. High-precision milled discs provide good vapor seal without "air binding".
5. Built-in large flow area filter screen to reduce failure rate.
6. High-grade reusable sealing gasket.
7. The working surface is hardened and has a long service life.
Picture of Japan TLV valve-A3N steam trap: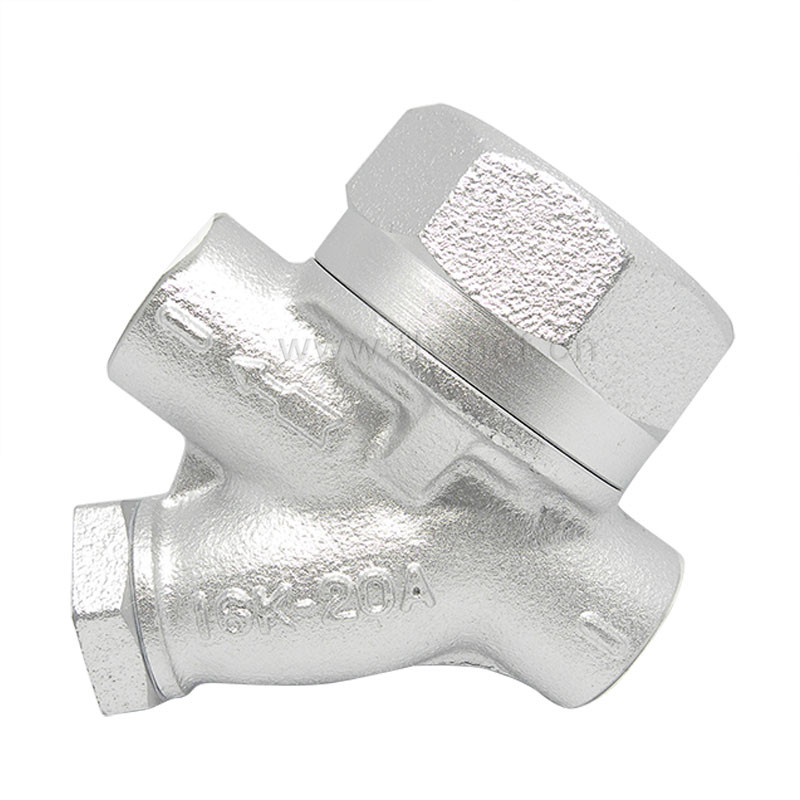 TLV Thermal Power Trap-A3N Specifications:
model
A3N
AF3N
Connection method
Thread
Flange
Caliber (mm)
15,20,25,32,40,50
Working pressure (MPaG)

PMO
1.57
Minimum working pressure (MPaG)
0.03
Working temperature (℃)

TMO
220
Back pressure
80% of inlet pressure
Design conditions of the pressure housing (non-working conditions): Maximum allowable pressure (MPaG) PMA: 1.57, Maximum allowable temperature (℃) TMA: 220
圆盘式蒸汽疏水阀 外形尺寸: Japan TLV thermodynamic disc steam trap with thermostatic air exhaust device

,
Keer Import Valve Trading Co., Ltd. lyszyyp.com All rights reserved.
Ordering process: 1. Fax the customer's purchase list to 021-557470352 or call 021-331007789 2. Receive the customer's purchase list and provide customers with valve model selection and quotation (price list). 3. Specific agreement: delivery date, Special requirements, etc.
Recording license: Shanghai ICP No. 12004584